…
Here's my latest op-ed, about how we can build financial support for transit expansion, by celebrating the shovels (and machines) that are already in the ground.
(Cross-posted from the Star, March 1)

(Also, here's a great follow-up from TTC Chair Karen Stintz, March 5)
_______________________________________________________________
Toronto STAR: Building support for Toronto transit expansion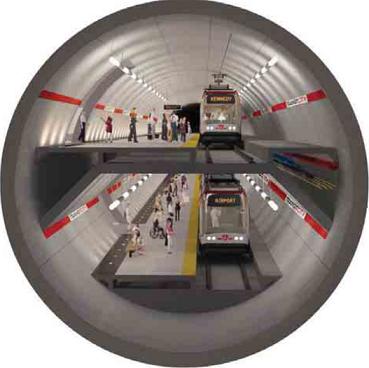 After years of political bickering and setbacks, there seems to be a renewed sense of optimism about public transit in Toronto. Major outreach campaigns have been launched across the region. Metrolinx recently hosted public roundtable discussions, Toronto City Hall has announced a transit consultation process and Civic Action is running a campaign asking commuters how they would spend an extra 32 minutes a day – if transit was more efficient. Each project has similar goals: to seek input on future transit planning and help build public support for new revenue sources required to implement the province's regional transit plan, The Big Move.
The campaigns are clever and effective, but if we want to get people really excited about building transit perhaps there are lessons we can learn from an entirely different Big Move.